Change your level of membership at any time to access content that works best for your learning.
Yes, you can change your membership access level at any time directly within your membership dashboard. To make any change to your current membership plan, visit your Billing management page here and click on 'Change plan' on this page: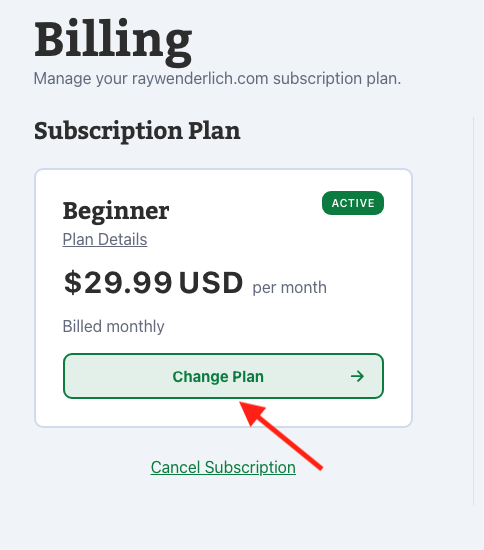 Once you click through, you'll be offered all our plan access levels at either our monthly or annual billing rates. You'll be asked to confirm your choice, as well as asked to confirm the amount and date you'll be billed before being switched over to your new plan.
You will be able to see your updated plan after the change listed on your Billing page.