Hear about new tutorials, first dibs on sale events, special insights and more from Kodeco.
What is it? Our newsletter is a special email alert that goes out once a week to those who have opted into it and includes a note from the our team on topical events in the development world, special Kodeco content highlights that may interest you, as well as special alerts on Kodeco sales and events. This is the best resource to stay on top of the changing news for developers, and will draw your attention to our most popular content to continue your learning.
How can I subscribe? Anyone who has an account with Kodeco, free or with a subscription, can receive our newsletter. If you have not yet done so, please create an account here and opt into receiving our newsletter: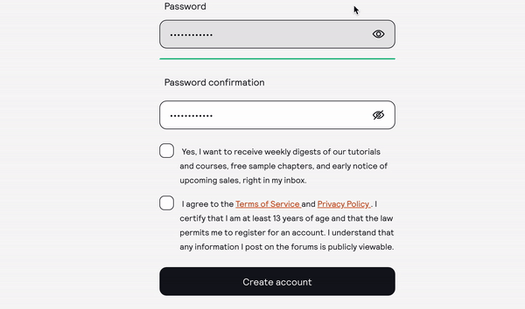 Or, if you are already a member with us, navigate to your communication preferences and make sure your preference setting to enable our weekly newsletter is turned on: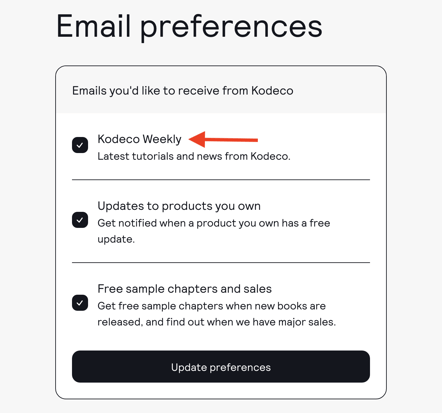 Once signed up, please be sure to white-label (or add to your contacts) the email address kodeco@kodeco.com so we don't wind up in your spam or junk folder!